[picheavy]
[
SPOILER
ALERT pt cei care n-au trecut de primele sezoane!]
And finally..a început sezonul 8 din serialul GREY'S ANATOMY. Yeeeyyy!
Sezonul a început cu 2 episoade, şi pot să spun că mi-au plăcut mult.
Serialul are cam tot ce se gaseşte într-un film/serial bun, lângă care EU nu mă plictisesc:
-o femeie de culoare, de obicei mai dolofană de fel, cu o voce puternică, autoritară, dar cu un suflet mare:
-o fată cu picioarele pe pământ, care încearcă să facă numai bine, uneori reuşind, alteori nu prea; ea este cea pt care ne facem griji dacă se va cupla cu frumuşelul din film/serial, şi cu ea ne identificăm noi toate:)
-o prietenă bună, de obicei asiatică, cu un simţ al umorului mai...negru, cu replici de-ţi taie respiraţia; genul de fată "break her heart, and i'll break your face":
-un şef/lider care este un bărbat mai în vârstă. trecut prin multe, dar bun la suflet:
-unul/una care se ia de toţi şi toate, dar până la urmă este acceptat, şi-şi arată latura sentimentală, faptul că e şi el/ea om:
-un frumuşel după care mor fetele, dar care are ochi numai pt una singură: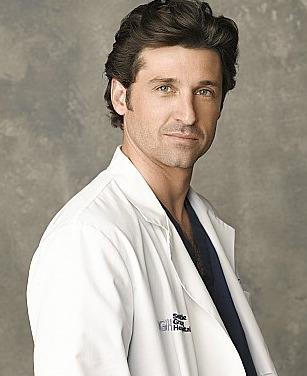 -unul/una care moare, dar mai apare din când în când:
+ ceilalţi care fac sex printre ei, aka toată lumea umblă cu toată lumea:
De obicei aceste personaje apar în fiecare serial, sau telenovelă...asta o fi reţeta secretă?:D
Btw, acum, după 8 sezoane de Grey's, pot spune că o ador pe Cristina şi Miranda, sunt nişte personaje fenomenale, mă fac să râd tot timpul:D
Anyways, primul episod a fost genial, am râs, am plâns, can't wait for the next one!