..from TV series:)
Without any introduction..
10. Tony Shalhoub as Monk
[ Monk ]
He was so funny, and so different, I loved it!
9. Mike Vogel as Dean Lowrey
[ Pan Am ]
I also red some news about this show, that it could be cancelled, but I don't want to!
It's so great, and finally something modern but vintage,gosh I adore the 60's!
And Mike's fittin' in that show!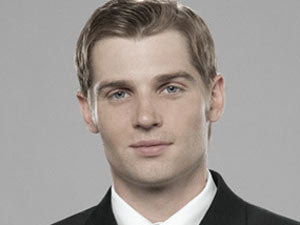 8. Simon Baker as Patrick Jane
[ The Mentalist ]
The way he solves cases is amazing, how he always knows who's the bad guy, before everyone else, is just wow!
And the Red John episodes are so welldone, I already miss them in this new season...
7. Neil Jackson as Sasha Belov
[ Make it, or break it ]
This character is great, and lovely. I almost cried when he left at the season finale:)

6. Kevin McKidd as Owen Hunt
[ Grey's Anatomy ]
He was awesome since the very first episode he appeared, and the evolution of his relationship with Christina was captivating(:
5. Patrick Dempsey as Derek Shepherd
[ Grey's Anatomy ]
He's correct and cute, and just as Owen, he needs some balls there, to handle Meredith.
4. Jesse Williams as Jackson Avery
[ Grey's Anatomy ]
He's an EYECANDY!!
3. Hugh Laurie as Gregory House
[ House M.D. ]
Isn't he awesome? I actually know a doc who's pretty like him, and I must say it's not that fun in real life..but it's great on screen.
Love his brains:))
2. Ian Somerhalder as Damon Salvatore
[ The Vampire Diaries ]
I looved him a lot better when he was the bad guy, but still he's ok..I don't like his hair in the show, but that's just a teeny-weeny detail:-j
And they make a hot couple with Nina!
1. Ed Westwick as Chuck Bass
Do I have to say a word?
His looks, his elegance, his charm..the way he talks,woohoo:))
So this was my top 10, now if you like TVD, you should watch this parody, it's funny, and very well done, I love the hillywoodshow parodies!